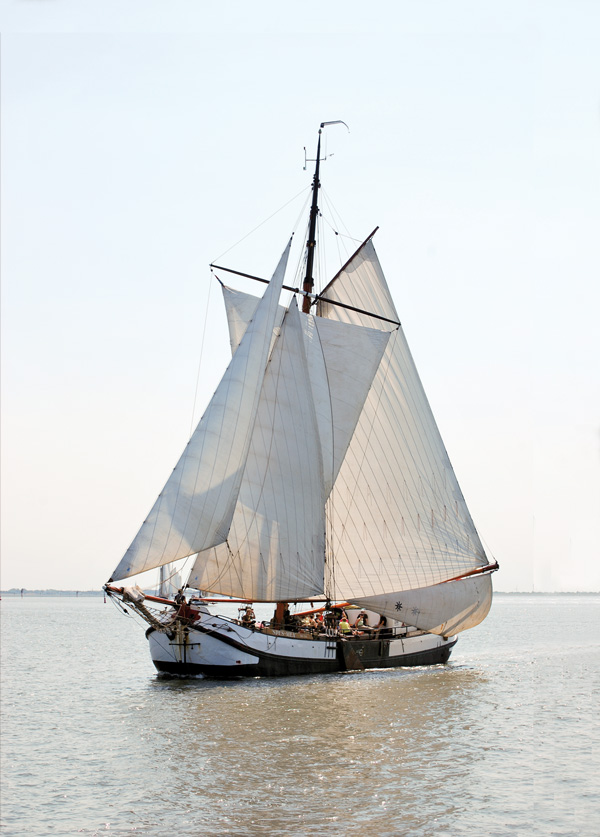 The skipper and the sailor will introduce you to the ship. Below deck there is an excellent group accommodation for 20 people. Each year many people spend their holidays on this flatbottom boat which belongs to the so-called "Brown Fleet"; they sail to the Wadden islands and the cities and villages at the IJsselmeer – true sailing holidays! You can book the ship for a whole week, a midweek or a day trip; the port we sail from is Harlingen. The cruise is especially suited for school trips, company outings and meetings, family get-togethers or family holidays and club trips.
Curious about us? On our site you will find all the necessary information.
For more information about organised sailing trips please check out: www.wadzeilers.nl or the "Sail with us 2018" section of this site. We also offer comfort trips for seniors.